How REALTORS® help Edmonton home buyers
There are several reasons why buyers choose to work with REALTORS® when buying a home, even when a buyer has sold their existing home via "For Sale by Owner". A few of these reasons include knowledge of the ever-changing markets, expertise in both negotiations and communities, experience and exclusive real estate tools. And there is usually no cost for a buyer to use a REALTORS®.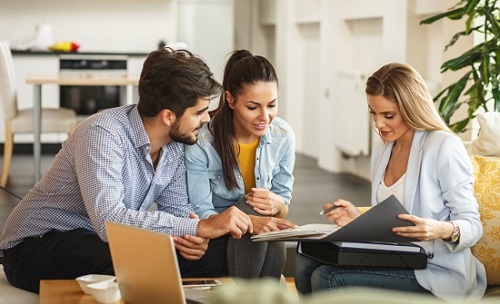 A large portion of canadian real estate agents have now earned their ABR (Accredited Buyers Representation) designation, which means, these REALTORS® have completed the education needed to service buyers with a higher standard.
If you have questions - ASK. Never sign anything until you fully understand what you are signing. Real estate agents deal with contracts on a daily basis, and most of us can explain listing and purchase agreements without even looking at them.
In the province of Alberta, most REALTORS® work with thier buyer clients under a signed buyers brokerage agreement. If you are not under a brokerage agreement - a real estate agent can still help you under a customer status. However if you are working with an agent under a customer status, the REALTOR® will be working in the best interest of their clients - not yours!
In an Exclusive Buyer Representative Agreement, it states...
14.1 You acknowledge that:
(a) you have read this agreement.
(b) you have received and read the Guide.
(c) this agreement creates a sole agency relationship with us, as the Guide describes.
(d) you had the opportunity to get independent advice from a lawyer before signing this agreement.
(e) this agreement accurately sets out what we and you agree to.
This means you can obtain legal prior to signing or you may want to take the agreement home to read over more thoroughly. These agreements are not rocket science, but knowing what you are signing is important.
REAL ESTATE TIP#1: "The Guide" is referring to the Consumer Relation Guide which explains how the professional relationship including fiduciary duties and the real estate agency will interact with each other.

REAL ESTATE TIP#2: Buyers Real Estate Agents, normally do not charge an extra fee above what is offered by a seller, unless otherwise agreed in writing.
Have a buyer Brokerage agreement question? We are here to help. Contact us anytime