How Realtor® Commissions are Divided
When an agent lists a property on realtor.ca, usually half of the commission is for the buyers agent and half is for the selling agent. Once the REALTOR® has sold the property (all conditions removed). They normally recieve their paycheck with a fews to a month after closing (possession day).
Unless you own your own brokerage, there are fees to be paid to your office, depending the brokerage contract, the brokerage can take up to 50% of the total payable to the agent. There are also other expenses (buy side & sell side). Once all costs are payed out, the real estate agent will need to pay their share of taxes to revenue Canada on the remainder. There are additional cost as well including licencing fees.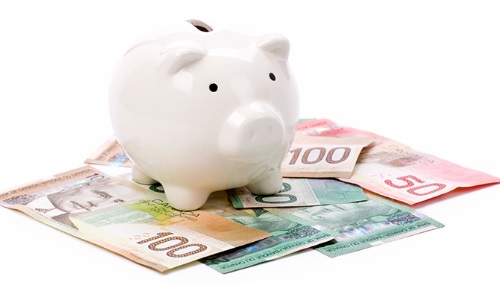 As a buyers agent, there may be another agreement in place, where the REALTOR® who brought in the has recieved the client from a referral and a refferral fee is payable. Normally this is between 25% - 30%. Other than time, gas, vehicle maintance, maybe a gist basket, the buyers REALTOR® will receive what ever is left.
The other half of the commission goes to the listing agent. Out of the listing side, the Realtor usually has more expenses than a buyers agent including the cost of marketing the property, (which is not cheap!), the cost of hiring a professional photographer, the cost of accurately measuring the property, cost of a third company putting up and removing real estate signs, key boxes, promotional items, website maintenance, property-specific webpages, etc. Same as the buyers' agents, the listing agent also pays for annual licencing fees for Realtors, seller closing gifts, title searches, other fees associated with selling a property and Revenue Canadas portion of the commission.
MYTH 1: REALTORS® Make alot of money. The average Edmonton REALTOR® does less than one transaction per month.
MYTH 2: Brokerages do not pay REALTORS® - REALTORS® pay the brokeragae to work there.
MYTH3: Putting your home on our MLS sells your home - this couldn't be further from the truth.
The net commissions left for the REALTORS® is what they get to take home to feed, shelter and cloth their families. Today, in Edmonton's soft real estate market, many agents are now changing companies to a "lesser fee structure" company due to the cost of doing business. Many of these agents can no longer afford to be REALTOR®, simply because they are not doing enough business, don't want to work as hard to earn a higher commission, are licenced only to buy and sell real estate for themselves or are on their way out of the business.
There are real estate companies in Edmonton who will charge a flat fee or a lesser commission to put your home on MLS, and other REALTORS® will charge a higher fee (or more equivilant to other provinces). Understanding how much money Edmonton REALTORS® make will depend on how many homes they sell and how much commission they receive on each property sold.
Now that you have a better understanding of how commissions work and how much REALTORS® actually net, let's pretend again for a moment, you are a real estate agent. Although it is against the REALTORS® Code of Conduct not to show properties based on commissions, it can be a buyers discretion not to view them read more about buyer brokerage agreements). If you were a Realtor in Edmonton, would you show a property with a lesser commission?
In Alberta, all real estate commissions are negotiable, up or down and when hiring a real estate agent to sell your Edmonton home, a few thousand dollars in real estate commissions can make the difference between selling and not selling your home - Choose your REALTORS® based on the value they offer and interview more than one. Do they have the tools to market your home? Are they giving you a discount based on services that will be eliminated? Are they asking for money upfront, prior to doing anything? How is their internet presence?
Always interview a few real estate agents, ask lots of questions especially about their marketing plan and how they attract buyers. Find out what they have to offer. Not all Realtors are the same, each agent is different. If you use a REALTORS® or a real estate company to sell your home, there will be a fee. The big question you need to ask yourself is - "HOW MUCH MONEY WILL YOU NET AT THE END OF THE DAY?"
Most REMAX REALTORS® in Edmonton have the highest monthly real estate fees and are working hard to help you sell or buy your home, staying on top of their game, a doing what it takes to get your home sold including paying for the costs of marketing your property. Keep in mind, REALTORS® do not get paid by the hour, their real estate companies DO NOT pay them for working there. REALTORS® work very hard to earn their commissions and only get paid once your property is SOLD (usually within a few weeks after possession date) and not on the day it is sold!
If you have any questions on real estate commissions in Edmonton or what like an in-home real estate interview with myself, feel free to contact us at 780-237-7074.