A Step by Step Guide to Buying a Home in Edmonton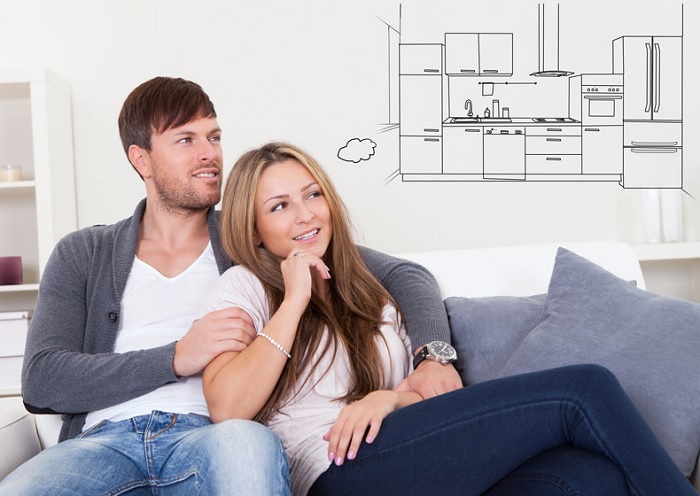 Step 1: Learn about Homeownership
There are many benefits to owning your home including personal freedom and financial equity building. Every year you live in your home, you gain a higher return on your investment. In 2005, the benchmark for a single-family home in Edmonton was less than $200,000. By the middle of 2007 at the end of our real estate boom, the average price for a house was over $400,0000. Today, we live in a city where house prices are extremely affordable and is a great time to make areal estate investment.
Pros & Cons of Homeownership
Step 2: Are You Financially Ready
A mortgage calculator will help give you an idea of how much you can afford, but until you have spoken with a mortgage broker and have submitted the proper paperwork, it is only an estimation.
What You Need For A Mortgage Pre-approval
Step 3: Find a Realtor
Take the time to research to interview a few agents who you feel will best represent you. After selecting your agent, you will want to schedule a sit-down or virtual meeting. This is an important step to understand how your agent will be working for you and you must be aware of where you stand.
*Questions to ask when interviewing a Buyers Agent
Step 4 – Start Your House Hunting
This is the time when the excitement starts to happen and you already know how much you can afford. A licenced Edmonton Realtor can simplify this step by adding you to "autoprosecting" with your desired homebuying criteria, saving you time. Once you have found some potential properties, it's time to physically start house hunting. Call your Realtor and ask them to set up the showings. "
Start Your Edmonton House Hunting Today
Step 5 – Writing the Offer
Once you have found the right home, the next step is to write an offer. Your Edmonton Realtor will explain the Alberta real estate purchase agreement and help you through writing for the best offer a favourable outcome. The main items in an offer to purchase are:
Terms: Items that are agreed to and will be upheld, otherwise, there is a breach of contract. In addition to the standard terms that will be reviewed with you when preparing the offer, you can add in whatever else you need to, however, these are open for negotiation.
Conditions: Items in the contract that must be fulfilled in order for the transaction to even proceed forward. Typical conditions are subject to satisfactory home inspection, satisfactory financing approval, and satisfactory review of condominium documents. The buyer or seller is then given a few days to fulfil the conditions (usually 7 to 10). This is what it is meant by a property status that is listed as pending.
Deposits: In order to write an offer, you will need some available money for a deposit. In Edmonton a $5000 initial deposit is common. In the event a buyer is unable to satisfy all conditions, this initial deposit is fully refunded back to the buyer.
Possession: The possession date is the closing date on when the property title has been transferred into your name. The possession date in Edmonton is usually 30 -45 days, However, once conditions have been removed you can physically be in your new home within a week. If the property is tenant occupied, expect 3 to 6 months for possession. Closing dates for foreclosed properties are normally determined by the bank or a judge.
Price: The amount offered for a property is determined by several factors including the sellers and buyers motivation, property condition, location and future resale value. The offer should never be based on what the seller is asking. To ensure that you will not be paying higher than market value, ask your Realtor to complete a Buyers CMA for you.
*How to write the right offer
Step 6: Condition Removal
Once the offer is accepted with agreed-upon terms, conditions, deposits, price and possession, it is time to proceed with satisfying your conditions. If you already have your financing in place, this can be completed within 1-3 days. Next is to arrange a home inspection with a certified licenced home inspector prior to your condition removal date. If you are purchasing a condominium, ensure you have received all condominium documents and there is sufficient time allotted for your lawyer to review them. Once conditions have been satisfied, there is a final document to be signed called a "waiver". Once signed, you have officially purchased your home. Congratulations!
Other Things You Need To Know
With large real estate companies in Edmonton like Remax, we have a conveyancing department that forwards all purchase agreements paperwork including addendums to your lawyer prior to your arrival.
In Alberta, your real estate lawyer will contact you about a week prior to your possession to set a date for you to sign the final paperwork. At this time, you will be asked to bring:
The remainder of your downpayment. (Your initial deposit will be added to your downpayment.)
An insurance binder (a piece of paper from your insurance company confirming you have proper homeowner insurance)
The Lawyers fee and disbursement costs
Your identification
On your closing date, the buyer's lawyer transfers the mortgage funds to the seller's lawyer. The seller's lawyer contacts the listing agent who contacts your Realtor and arranges key pickup. This usually happens before noon unless there has been some type of delay.
*Issues at closing (possession)
If you have questions about buying a home in Edmonton or the surrounding area, we are here to help. Contact us today!