Living in Riverbend Edmonton
The Riverbend neighborhood is one of the best and favorite places to live in southwest Edmonton. It consists of nine communities. The new part of Riverbend is located on the east side of Terwillegar Drive and includes the communities of Bulyea Heights, Carter Crest, Falconer Heights, Henderson Estates, and Ogilvie Ridge. Old Riverbend is located on the west side of Terwillegar Drive and includes the communities of Brander Gardens, Brookside, Ramsay Heights, and Rhatigan Ridge.
House prices range from move-up to luxury home prices. Unlike any other district in the city, Riverbend offers its homeowners plenty of mother nature's natural scenic beauty with community walking paths and river valley access all within walking distance. Old Riverbend is well known for the popular footbridge which runs across the river to Edmonton West via walking paths.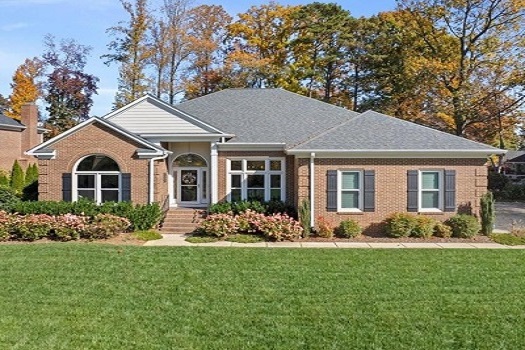 Rhatigan Ridge was first subdivided in 1980 with various house styles from large luxury homes on spacious lots, especially near the edges of the river valley to a range of more modest executive-style houses. It encompasses the Riverbend community league beside St. Mary Catholic School and features a high point of land with panoramic views.
Brookside is nestled away from the rest of Riverbend bounded by Whitemud Creek Ravine North with scenic views of our Downtown making it a highly desireable place to live. Most homes in Brookside are executive-style houses constructed in the 1970s with above-average-sized lots and mature landscaping. Brookside homeowners enjoy the natural woodland habitat, skiing at the Snow Valley Ski Club and Rainbow Valley Park, access to river valley park trails, and other recreational facilities.
Ramsay Heights is Riverbend's oldest community located in a prime real estate location and features a mix of housing equally split between single-family houses and condominiums. Ramsay Heights offers a high elevation vantage point with panoramic views of Edmonton.
When originally built, Ogilvie Ridge was to be a private, elite, gated community until the city decided, Edmonton against any gated communities. It is bordered by Bulyea Heights, Whitemud Creek ravine, and west by Rabbit Hill. Ogilvie Ridge features a natural topography with an integration of the North Saskatchewan River Valley ravine system defining this southwest Edmonton neighborhood.