Questions to Ask a Buyers Real Estate Agent
Below is a great question list for all Edmonton new home buyers. Purchasing a home is one of the largest investments you will make in your lifetime. Choose your REALTOR® carefully. Don't be afraid to ask questions.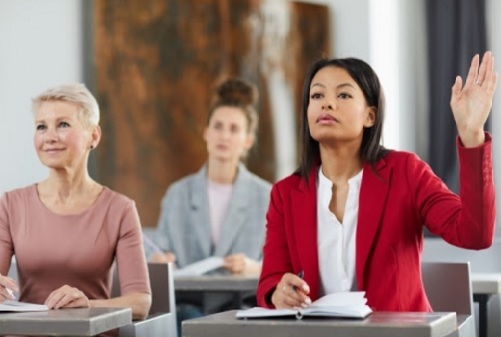 What type of properties do you mostly sell?
Purchasing a single-family detached house is different from buying a condominium, new builds, luxury properties, acreages or commercial properties. It is important that the Edmonton Real Estate Agent you choose has in-depth knowledge of the type of property you are planning on purchasing.
What is your negotiation style and experience in multiple offer situations?
In a buyers market, you may be in a multiple offer situation and great negotiating agents have personalized techniques for winning bidding wars. Some agents can be too aggressive and will lose due to their unlikeability, other agents can be too passive. Choose a real estate agent who is creative, on your side and knows
how to write an offer to purchase
.
Do you have other professionals you work with on a regular basis?
Again, another very important question. Agents have relationships with other real estate providers and depending on how this question is answered, it will give you an insight on how long they have been in real estate, but more importantly on how they conduct their business.
Are you a full-time real estate agent?
Not all agents are full-time REALTORS
®
. You don't want someone doing this part-time or as a hobby. Looking at properties for fun is not the same as having fun when looking at homes. When viewing homes, great Edmonton real estate agents will point out the flaws of each home and they all have them, not commenting on how pretty the bedroom is set up. All REMAX Realtors® are full-time agents.
Do you normally work in my price range?
Most Edmonton real estate agents work a wide range of prices, but if they usually help home buyers purchase million-dollar homes, you might not be a top priority. Similarly, if you want to purchase new build homes and they normally work on resale properties, the agent may not have the right connections for Edmonton home builders.
Will I be required to sign a buyer brokerage agreement?
If any Edmonton Real Estate Agents answers "No", find another REALTOR
®
. The Canadian Real Estate of Alberta has mandated to work with all residential buyers under an agreement. There are 2 types of agreements - Exclusive & Non-Exclusive
buyer brokerage agreements
. There are also 2 types of agencies - common law and designated.
Do I have to work with your recommended service providers?
If the agents say "yes", it's illegal. Find another REALTOR
®
. Good real estate agents in Edmonton should have solid recommendations for other service providers, but you should never feel pressured to use their recommendation. A good agent doesn't do everything on their own. They have a team of other professionals including mortgage brokers, home inspector, contractors, conveyancers, real estate lawyers, etc.
Can I review all documents before I sign them?
A good real estate agent will take the time to explain the documents and provide you with ample time to review important documents. Never feel pressured into signing. Real estate contracts are a binding agreement and it is important you understand them thoroughly prior to signing.
Do you use e-signature or DocuSign?
An e-signature is an electronic signature and gives you an indication of how internet-savvy the real estate agent is. the electronic signature also eliminates the need to print, fax, scan, and ship documents and are time documented. During this conversation, your agent will also mention auto-prospecting, which is a system to keep you updated the moment a new home that meets your criteria arrives on the Edmonton or surrounding area market.
How long have you been a licensed real estate agent?
This question is one that cannot be missed. Experience in the real estate industry is important. The longer a real estate agent has been selling real estate, the more transactions they have likely completed.
Do you attend the inspections?
Again - a very important question. (especially with new homes). When a concern arises during your home inspection, your agent will be there, as a professional working in your best interest, to ask the inspector the right questions to help you make an informed decision about the property.
You should be comfortable with the REALTOR® you choose. After all, this is probably the biggest investment you will make in your lifetime. Choosing the wrong REALTOR® could cost you thousands of dollars by either using someone not experienced in the real estate business or accepting the sellers price without completing a buyers comparitive market anylsis.