How to Hire a Great REALTORS® when Selling (& Buying)
Be cautious with any REALTORS® who charge upfront fees! Most Real Estate Companies DO NOT charge up-front fees. All expenses should be paid by your agent from their own pocket. Once your home is SOLD, the REALTOR® will receive the remuneration you have agreed upon in your listing agreement. In the event your home does not sell during the term of the agreement - unless otherwise written - there is NO CHARGE.
There are almost 4000 licensed real estate agents to choose from to help you sell your home in Edmonton and the surrounding area. When a municipality is a hot market, anyone can sell a property, but only great REALTORS® are able to sell in any market. In a soft declining market or "buyers market", it is crucial to choose an agent with experience and expertise.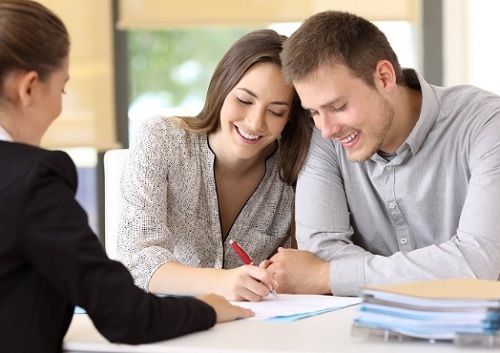 There are a few questions to ask a listing agent prior to having them in your home, which will eliminate inexperienced agents and save you time and money. When REALTORS® are on a "Listing Appointment", the intention of the agent is to get you to sign the agreement to put your home on the market. After an agent has completed their marketing plan, strong agents will ask for the business. A weaker agent may not.
The three biggest mistakes sellers make when selecting an agent is basing their decision solely on commission, price, and the ability to market your home.
Lowest real estate commissions:
REALTORS® in Edmonton have business expenses, which can run into the thousands every month. Part of these expenses is the cost to market your home. If an agent is listing your home for a lesser commission, don't expect them to pay money they don't have to market your property. A good agent will not ask for any money upfront. Why would you pay someone for a job which has not been done?
Highest Asking Price:
In the real estate industry, there is a term, called "Buying the Listing". This means, an agent has told you, your home is worth more than it really is, just to get you to sign the listing agreement. Expect to reduce or price once or twice during the agreement or worse, be added to the Expired list (Homes that do not sell). REALTORS® already have an idea of what your home is worth, even before stepping into your home. Beware of an agent who is trying to buy the listing. Price your home correctly.
Ability to Market Properties:
Today, almost every buyer and seller start the buying and selling process online. You may want to use "Mom and Dads REALTOR®, but are they tech-savvy? There is so much more to marketing a home than putting it on Realtor.ca. Anyone with a real estate license in Alberta can do this, you don't even need to live in Edmonton. Finding a qualified buyer who is ready, willing, and able to purchase your home is more important.
If your home is not exposed, buyers will not find it. Online advertising and property websites are now a basic requirement in modern home buying and selling. A REALTOR®'s success depends on how well they can market homes.
The bare minimum marketing you should expect from your agent is:
Professional yard signage.
Lockbox with electronic monitoring
Follow-up reports on buyer showings with feedback to the seller
Staging advice to make your home more attractive to potential buyers.
Digital targeted marketing.
MLS exposure with a minimum of 30 professional photographs
Virtual tour.
Distribution to major websites.
Updated CMAs after 30 days including the recent sales
The ability to track online buyers
During the listing appointment, there are a few things that need to be noted which include how long was the agent in your home. Eliminate agents who view your home and arrive at a "listing price" within a short period of time. Although their price may be accurate, they haven't taken the time to show you how they arrived at the price or how they will market your property. A good REALTOR® will take the time to complete a comparitive market anylsis wiyh you.
Real estate agents will have spent time prior to meeting you and completing research on your home. They will have all the necessary information to price your home accurately. (highest possible asking price to attract reasonable offers) They will be prepared for anything including objections or concerns you may have. They will take the time to complete an accurate CMA, the community absorption rate, go over their marketing plan, and address any unforeseen concerns they may have prior to asking for the listing. This is a valuable asset to the hiring experience.
Were all of your concerns addressed?
Pay close attention as the REALTORS® goes through their marketing plan. Many of your questions will already be answered. Pay attention to what is said. If it is mostly about how many homes they personally sold and how quickly, expect them to suggest a lower selling price below the true market value. These agents want to get your home sold as quickly as possible and move on. If the agent has not addressed most of your concerns. This can be a red flag.
If you are relocating, a relocation specialist is the best. They have contacts with other relocation REALTORS® who they have already done business with and can recommend someone experienced for you at your destination. Go with your instinct: Selling a home is a major decision. You need to like, trust and feel comfortable with the REALTOR® you choose. Choosing the wrong agent can lead to months of frustration and an unsold house.

Contact us today for your FREE HOME EVALUATION