How to Hire the Right Real Estate Agent when Buying
Choosing the right REALTOR® is one of the most important decisions that you will make when you're ready to buy a home in Edmonton. A good agent can help you navigate the buying process with minimal stress, whereas a not-so-good agent might make the process harder on you (and your wallet) than it needs to be and a great agent will provide a great buying experience. There is no magic formula for finding a great agent, though there are certain steps that you can take to improve your chances.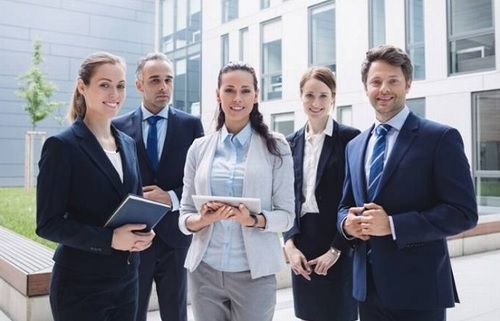 What should you look for when you choose a real estate agent?
Behind every good Edmonton REALTOR® is a set of skills that make them a top choice when you're looking to buy. So what are these skills? They will vary depending on your needs and your personality, but at the very minimum, you should choose a REALTOR® who has key qualities.
Good communication is a key factor in a real estate transaction and being comfortable with your chosen agent is important. If you are analytical, find an agent who is also analytical and system focused. These agents are usually dressed in a suit and will provide you with detailed information like our relocation agents. If you are really social, choose an expressive agent. These Edmonton REALTORS® can be found via Facebook and are usually dressed in bright colours.
Don't be nerveous about asking questions, that's how we learn. Also don't be offended if an agent refuses to show you a home - sometimes REALTORS® don't have the time or they choose not to help new buyers.
Top Questions to ask a REALTOR® when Buying
How long have you been an Edmonton REALTOR®?
Agents that have been in the business for a while will be familiar with the municipality and the surrounding area where they do the most business. If an agent is not familiar with the municipality, hopefully you are and can anticipate problems before they arise.
Do you have a real estate speciality?
Most experienced Edmonton REALTORS® have a speciality whether it be single family homes, condominium sales, rural properties or luxury home sales. Each one of these residential properties have different municipal rules and regulations.
Can you tell me about the areas we are interested in?
Your REALTOR® should be knowledgeable about the area you're looking at. Edmonton communities vary in demographics and amenities from one neighbourhood to the next. For example if you are buying a home near Summerside lake, your HOA fees will be higher or recent structual concerns with a condo complex.
Will I be working with you individually, or with a team?
If you enter an agent-buyer relationship via a buyer brokerage agreement with the understanding that the agent will be handling you personally, it can be alarming to be handed off to an assistant. Ask who you will primarily be dealing with.
Can you recommend ...?
Mortgage brokers, appraisers, property inspectors and real estate lawyers. A good agent will already have a number of real estate professionals they work with on a regular basis. Although Edmonton REALTORS® can provide a list of other professionals. you are not obligated to work with them.
How do you get paid?
As with any financial transaction, get a good understanding of how your agent is being compensated. This will vary on the agent. There may be a unrefundable retainer fee, an extra service fee, or you may need to pay out of pocket for the services - find out before entering into a relationship with them.
What's the best way to contact you?
Every REALTOR® in Edmonton prefers different ways of communications. Some agents do not give out their cell phone numbers and others are not tech-savvy. Some agents will reply immediately and others can take hours.
Do you work on weekends?
Ensure that the availability to show you properties works for both you and your agent or a member of their team. Not all Edmonton REALTOR® are available 24/7. Some work business hours only.
How many homes are you willing to show me?
Some agents will only show you 3 properties, while others will show you dozens of homes. If an agent is only willing to show you a few properties, it is probably because they are too busy, however, if a REALTOR® is willing to show you unlimited properties - they are called a "Wheel Estate Agent"
Will you provide a CMA for this house?
A CMA or comparative market analysis can help you determine the fair market value for the property you have chosen and determine if the asking price is accurate. You do not want to overpay!
Take the time to talk with the agent to find the best fit for you. We recommend interviewing 3 Edmonton REALTOR®. Our agents can be contacted directly at 780-910-5179 or email us!