What is the Right Asking Price for your Home
Not sure what to ask for your Edmonton (or surrounding area) home? First, you should know the numbers on your remaining mortgage balance, payout penalties, closing costs and real estate commissions and what you will need in your pocket to be able to sell your property.
Pricing any real estate accurately is based upon a few factors. One of the main factors right now in Edmonton and the rest of Alberta is the economic and political factors. If there is no consumer confidence, a few thousand dollars can make a big difference in today real estate market when buyers are contemplating between your home and the comparable one down the street. It doesn't matter if you have just renovated your bathroom. Pricing is a key factor in a "downturn", "soft", or "buyers market".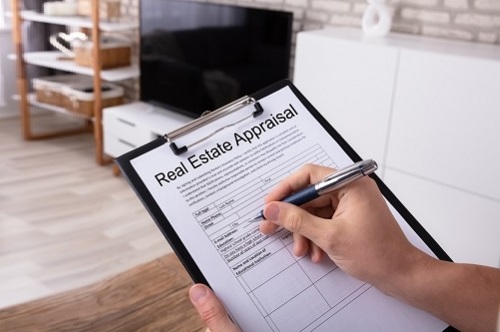 When pricing your property - from the start - you need to take a step back and look at it through the eyes of a buyer and do some research. A few of the key components in choosing a realistic price when putting your home for sale include these tools which a real estate agent can provide you:
Your tax assessment is only a starting point:
Do not base pricing your home on this alone, Your tax assessment is a good starting point, but may have been over or under assessed depending on the real estate activity in your community over the last few years. Were there lots of homes foreclosed upon near you? Did you originally pay too much for your property when you purchased it? Were there several homes sales at the turn of the market? All of these factors are taken into consideration when the city does your property tax assessment.
Know your community absorption rate:
A real estate absorption rate is the number of months it would take to sell the current inventory in your community assuming no other homes are added to the market. An absorption rate is a great tool used by Edmonton Realtors to predict the rise and fall of real estate prices. Knowing the absorption rate of a community can give home sellers an advantage to pricing a property, knowing how many days they should expect their home to be on the market.
Is your home worth the asking price:
Does your home offer value: Foreseen residual or potential income can increase the value of your home. If you have a garden suite or a basement suite, ensure that you have the permit documentation. Value can be in other forms as well, such as living in a community that is undergoing a transformation. Items such as an oversized back yard or outdoor swimming pool do not necessarily add any value.
Is your property a money pit: Some homeowners think changing the flooring and adding a fresh coat of paint will increase the value of a property? This is only a quick fix and should be done will help and if there are any concerns during a property inspection, the buyer will no go forward without compensation or not at all. If you have an older home, there are several items that should be repaired, replaced or upgraded including the shingles, windows, exterior grading, furnace, electrical and plumbing. If you have not been diligent with home maintenance, price your home accordingly.
Location! Location! Location!
If you are situated along or near a busy road, train track, or a factory, your house price will be worth a bit less - no matter how pretty your home is and vice versa, if you are situated along a ravine, park or green space, in a community which is undergoing revitalization or has a positive economic factor, or feature a great view, your home will be worth more money.
Comparative Market Analysis
A CMA or Comparative Market Analysis should not be confused with an appraisal. An appraisal is a price, usually completed by a financial institution and is based more upon what it cost to rebuild the current condition of the property. A Comparative market analysis is usually performed by an experienced Real Estate Professional, to determine a range of value for a Real Estate Subject Property.
It is the current value or price range of residential property in a community that has been compared to properties that would be your competition if you were selling in today's real estate market, properties nearby which have recently sold, and properties that were listed, but did not sell. Adjustments are made to these comparable properties to reflect the tangible and non-tangible differences in value between the comparable homes and the sellers' property.
Contact us today for an accurate Edmonton home selling price