Do you really need a property inspection when purchasing a home in Edmonton?
A property inspection is an objective visual examination of the physical structure and systems of a house, from the roof to the foundation. It is for the sole benefit of the purchaser and is usually subcontracted to a certified licensed residential real estate inspector, paid for by the buyer, and can take one to four hours depending on the size and condition of the property. At the end of your inspection, a standard home inspector's report will be supplied covering the condition of the home.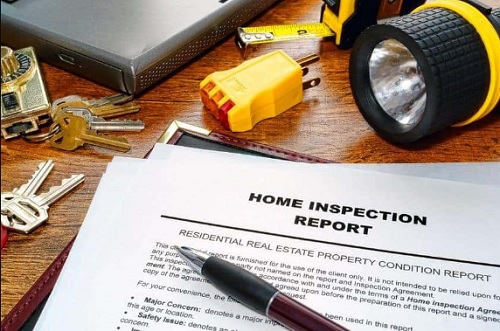 A property inspection can identify the need for major repairs or builder oversights not known to the seller which can lead to unpleasant surprises and unexpected difficulties in the future. Buying a home can be the largest single investment you will make and spending a few hundred dollars for peace of mind is money well spent.
Property inspection components covered include:
heating system including furnace and hot water tank
the central air conditioning system
carbon monoxide and fire alarm detectors
interior plumbing using both visual and water residue tools
mold issues and water damage
electrical systems
the roof & attic
visible insulation of walls, ceilings, floors, windows, and doors using a thermal ray tool
foundation & basement
other structural components which may need major repair or replacement.
Depending on your chosen property inspector, there may be some things that will not be inspected such as things that can not be seen visually and appliances. You may want to check that these chattels are in working order.
Foreclosures:
If a home inspection is not allowed on a bank foreclosure offer to purchase, it is still a good idea to have one done at a later date.
New Homes:
In Alberta, builders must supply a new home warranty at closing, however, new homes should ALWAYS have a home inspection done by a licenced, certified building inspector. Building a house takes time and there are always things that get missed. It is easier to address these concerns before you remove your inspection condition.
Nothing is Perfect:
During the inspections, there will be items that will be found. There is no such thing as a perfect house. Usually more items are found on new builds rather than resale homes.
What if there is an issue:
Hopefully you have an inspection contingency if the report reveals problems. If the inspector identifies problems, it doesn't mean you should or shouldn't buy the house. Talk it over with your real estate agent. There are a few options to address any concerns you have.