Benefits of New Home Buying
From lower upfront maintenance costs to design flexibility, new construction provide opportunities for home buyers. While some buyers are holding out for the right house to become available – one with historic charm, outdoor space, square footage, or whatever they're seeking – others are skipping the search and going straight to new construction. Not only can buyers customize the home to meet most or all of their needs as well as their wants, negotiating the contract can be less complicated.
One of the biggest advantages of new construction is that homes are sold on a first-come, first-served basis. That means usually no bidding wars or competing against another buyer. Another advantage is in the province of Alberta, most home builders will supply the Alberta new home warrenty free of charge.
New construction homes are more energy-efficient and requre less maintenance. This is a bonus when it comes to paying the high costs of our heating bills. New construction can offer the advantage of new technology from electrical outlets in your garage to charge your vehicle to nest thermostats to control lights remotely.
The biggest benefit of purchasing a new build is that you are the original owners and everything is sparkling new from your heating ducts and hotwater on demand units to your gleaming hardwood floors and granite counter tops.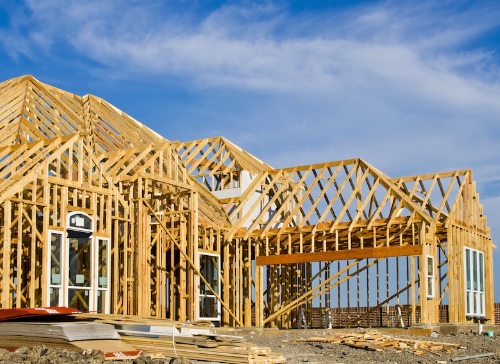 Downfalls of New Home Buying
There are usually quite a few item which arise during the inspection (builders usually have these issues completed prior to possession and allow you to do a walk-through prior to your lawyer forwarding the funds)
The completion date on your new home more often than not is delayed (sometimes by a few months). If you are anticipating a bak to back move - have a back-up plan just incase you are homeless for awhile.
Unless you have chosen a builder who is willing to work with you outside of the designated land plots, you will have to choose a builder who is already under an agreement with the land owner. Builders rarely allow buyers to bring in their own contractors during the construction process.
If you are buying new, expect to be waken by the noise of construction workers and their big trucks. Prepare for a few flat tires caused by dropped nails. And expect your neighborhood to be dusty until construction is complete.
Normally in Edmonton, builders will complete the rough and final grade landscaping for you. But it will be your responsibility and cost to complete the sodding, fences and sometimes the deck.
The largest downfall of buying new is cost - price per square foot - new homes are more expensive.