Heritage Valley - Southwest Edmonton
Heritage Valley is one of our largest and newest districts located in far southwest Edmonton established in 2001. The nearby Currents of Windermere and Southgate shopping centers offer a variety of retail, dining, and medical and dental options. Heritage Valley builders include Daytona, Flourish, Brookfield Residential, Sterling, Bedrock, Silver Point, and Blackmud Communities Inc.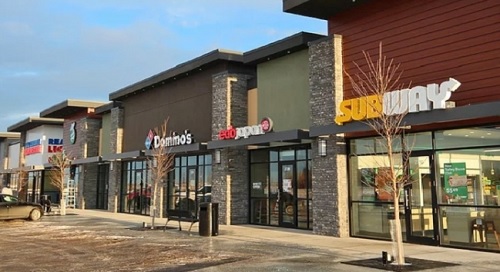 The international Airport, Jagare Ridge Golf Club off of Ellerslie Road, and South Edmonton Common are also nearby. Each community has plenty of green spaces, and walking trails for homeowners to enjoy. Heritage Valley street are named after Edmontonians. There is also a new future hospital with plans underway and plans to extend the LRT.
The Heritage Valley is more popular with a younger demographic, allowing them to own air-tight homes with high-efficiency appliances keeping real estate ownership costs at a minimum. If you don't mind waiting for landscaping to be completed and live with the noise of nearby constructed, the Heritage Valley is a great place to find some real estate deals.
Paisley homes are very affordable and range from move-up middle-class houses to several choices of townhouse-style condominiums and duplexes.
The majority of Hays Ridge features luxury houses near the Jagare Ridge Golf Club. Real estate in this part of our city ranges in the style and year constructed, but almost every house backs onto or faces a green space.
Desrochers, also known as Creekwood features several four-plexes and many styles of duplexes. Some of these new duplexes are extremely large with a smaller price tag than a detached house, making it an ideal choice for new buyers.
Chappelle, also known as "Creekwood Edmonton" is located south of Jagare Ridge Golf Course. Chappelle offers newer properties constructed during and after our last real estate boom, creating a surplus of dwellings to choose from.
Cavanagh house prices vary and are based more on the quality of the builder as opposed to the square footage of these homes.
Bordered by Callaghan and James Mowatt Trail, south of Ellerslie, Allard features newer duplexes and new builds ranging from upper-scale and luxury houses to apartment-style condominiums.
The majority of Graydon Hill properties are two-story houses featuring attached and detached garages built within the last few years. The architectural guidelines for this community use natural elements such as stone, wood, and timber details to achieve a uniquely alpine look throughout this part of our city.