November 2018 Edmonton Real Estate Market Statistics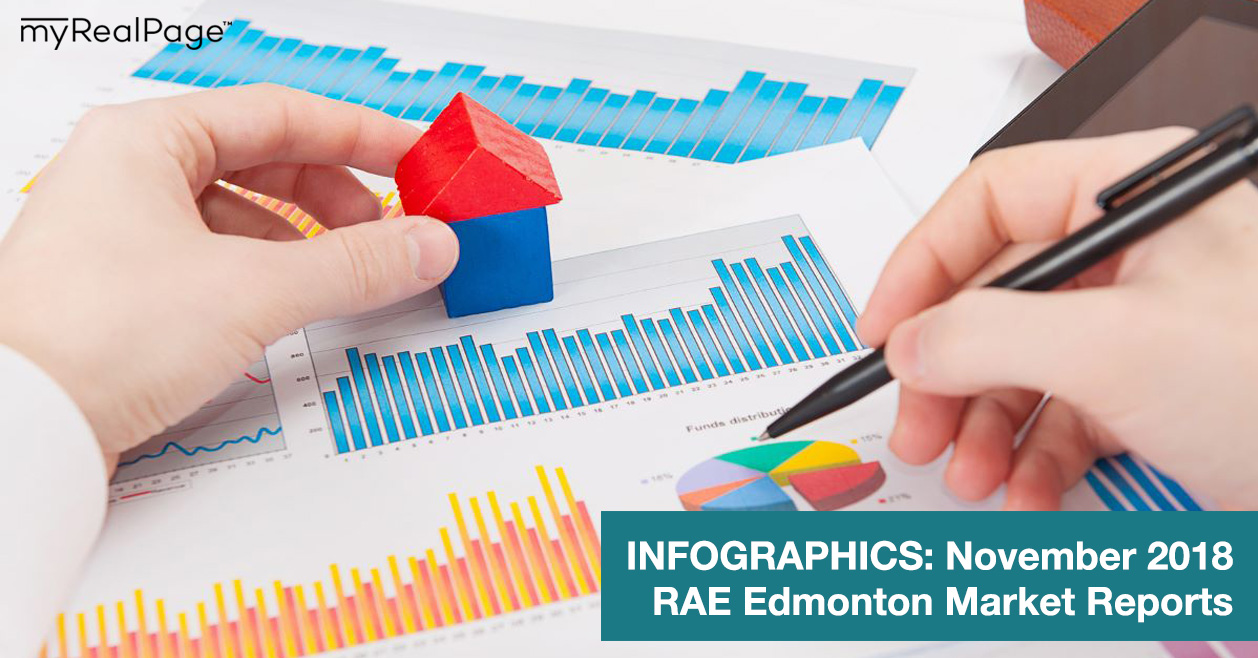 Here are the latest housing market numbers for areas covered by the REALTORS Association of Edmonton and has mentioned in their most recent market update, inventory is up, while residential unit sales and prices are down within the Census Metropolitan Area. All residential unit sales decreased by 9.78% month-over-month and decreased by 10.56% year-over-year.
Meanwhile, new listings and active inventory are both up when compared to November 2017, with new listings showing a 9.97% increase, and inventory up by 9.86%. However, listings and inventory have both gone down, when compared to October 2018, showing decreases of 15.38% and 2% respectively.
According to Edmonton REALTORS Association Chair Darcy Torhjelm, "Compared to 2017, listings and inventory are increasing, which means there is plenty for buyers to choose from this year. As we close out the year, average prices are decreasing slightly, likely due to the slower winter sales season and higher inventory levels, so sellers will need to be patient and flexible when it comes time to negotiate."