December 2019 Edmonton Real Estate Market Statistics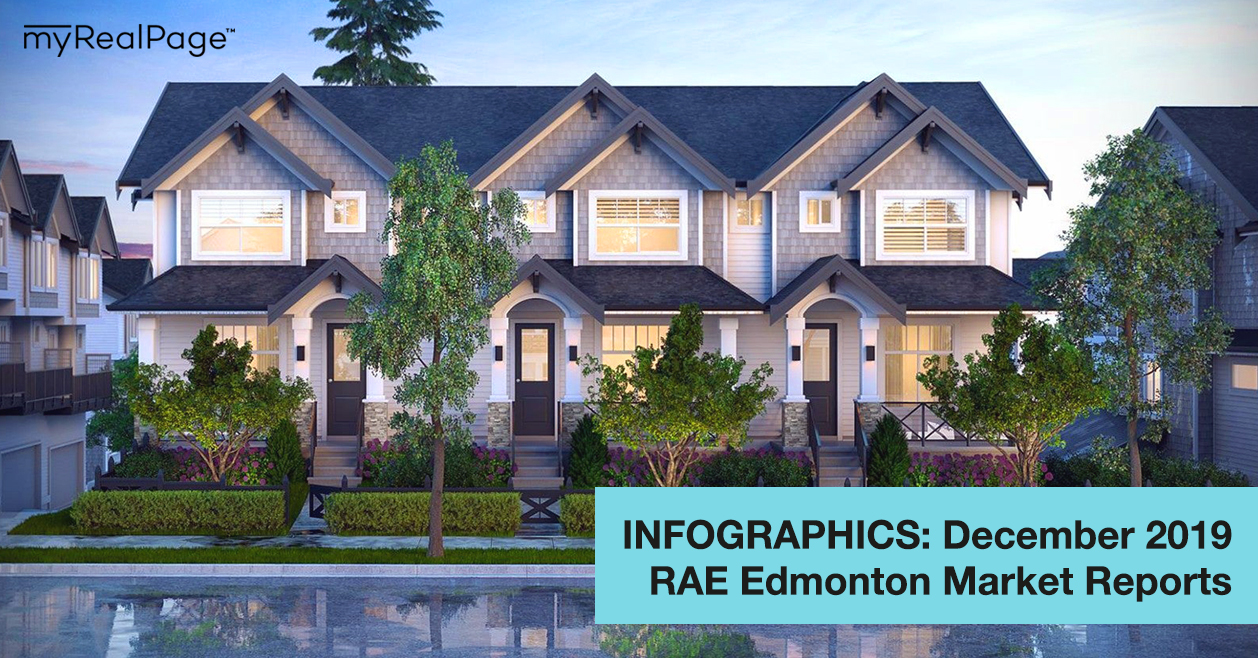 Diving straight into 2020, here are the market updates for December in our communities from the REALTORS Association of Edmonton. As noted in the REALTORS Association of Edmonton latest stats report, total residential sales in the Edmonton Area for December 2019 decreased 23.25% from last month and the number of new residential listings is up.
For the month of December, sold houses are up 9.80%, and condo sales increased by 3.21% from the same period of time last year. Overall, all residential property prices are down slightly with a 2.29% decrease from the previous year. SF houses sold for an average price of $411,317, condominiums sold for an average price of $226,943 and duplexes prices sold at $325,068 on average.
Edmonton real estate prices remained stable this month. We saw an increase in year-over-year residential listings and sales, says our REALTORS® Association of Edmonton Chair Jennifer Lucas. There have been about 75 more sales than we had last December with detached a 4.08% decreased house prices.
Single family houses averaged 64 days on the market, duplexes averaged 75 days and condos saw no changes at 77. Overall, Edmonton area properties averaged 69 days on market, a 4.17% decrease year-over-year, and did not change from the previous month