Kaskitayo - South Edmonton
The best part about living in Kaskitayo is the proximity to several ravine trails which connect to Riverbend and Terwillegar. It is a few minutes to South Edmonton Common and Big Bear Park. Kaskitayo homes are built from the mid-1960s to the mid-1990s with an average asking price for a house at $475,000. They are a mix of upper-scale bungalows/ bilevels and two-story houses.
Twin Brooks is the newest community in Kaskitayo. It is nestled away from the busy streets between two ravines. House prices in Twin Brooks are based largely on the proximity to the Whitemud and the Blackmud Creek ravines. There are a few duplexes and condominiums here and a great place to purchase kaskitayo homes for sale when begining your real estate journey.
Sweet Grass is located south of the Derrick Golf and Winter Club. It is named for Cree Chief Sweet Grass, "who was one of the early west's first conservationists and instrumental in the protection of the Plains Bison.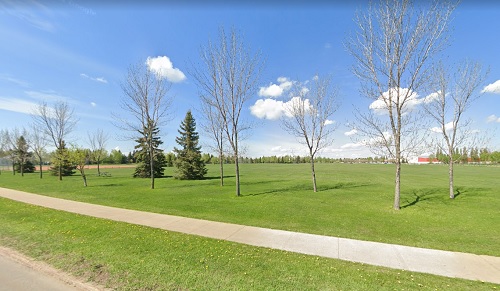 Steinhauer is near the Southgate LRT and shopping center. Like most nearby Kaskitayo neighborhoods, Steinhauer dwellings are constructed in the seventies and offer a mix of townhouses and stand-alone properties with almost a quarter of townhouses and row houses.
Skyrattler is near the Kaskitayo ravine bounded by 111 Street, 23 Avenue, and the prominent Blackmud Creek Ravine. One of the most popular condo styles is the coach home for main floor living with a private entrance. Townhouses and low-rise apartments make the majority of residential housing in this portion of southwest Edmonton.
Keheewin is sometimes called "Yellowbird" with the majority of houses built in the 1980s. Single-detached houses are the predominant type of dwelling.
Also referred to as Petrolia, Ermineskin properties feature good-sized bungalows and luxury houses situated on larger than average lots. It is named for Chief Ermineskin of Hobbema, some of the first residential houses in the area were built in the 1960s with more development to follow in 1970.
Blue Quill Estates is a luxury community surrounded by the Kaskitayo Ravine, nestled between Whitemud Creek Ravine South off of 119 Street and 23 Avenue, across from the luxury community of Magrath Heights. Blue Quill Estates properties were originally constructed for an elite buyer and still attract the same demographics today.
Bearspaw is a highly sought neighborhood with houses overlooking the Blackmud Creek ravine making this an ideal place to purchase a beautiful property. Bearspaw house prices are a bit higher price per square foot than the average Kaskitayo house due to the proximity of its amenities.